While Christmas and Easter and Halloween seem to be naturally geared toward children, Valentine's Day is one of those holidays that tends to be a little more…adult. But February is kind of a dreary month (Will winter ever be over???), and having a holiday to celebrate is awfully fun for kids as well as adults. So, here are some fun Valentines crafts to get your kids involved in the V-Day celebrations.
Hanging Heart Softies
This project from Make It & Love It is simple enough for even beginning sewers to do. Basically, you make little stuffed fabric hearts and hang them from a little "tree" you make by spray painting white branches.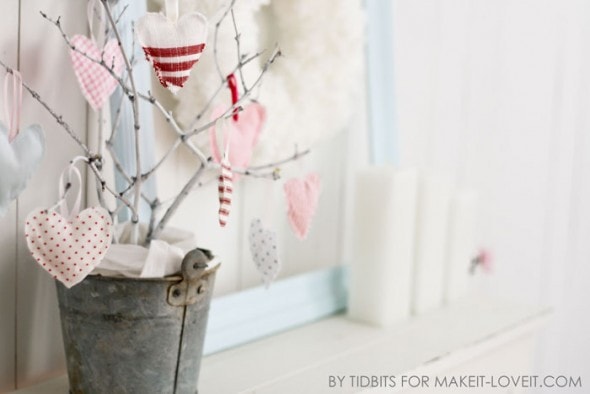 If you don't have a sewing machine, never fear. Sewing these by hand wouldn't be that much harder than by machine. And if you want to keep the edges from fraying, opt for felt instead of woven material. Find the tutorial here.
Chocolate Dipped Strawberries
Nothing's more fun than a project you can eat, right? Chocolate dipped strawberries are much easier to make than they seem. Simply wash and dry strawberries, melt a few chocolate bars, dip the berries, and let them sit until the chocolate hardens.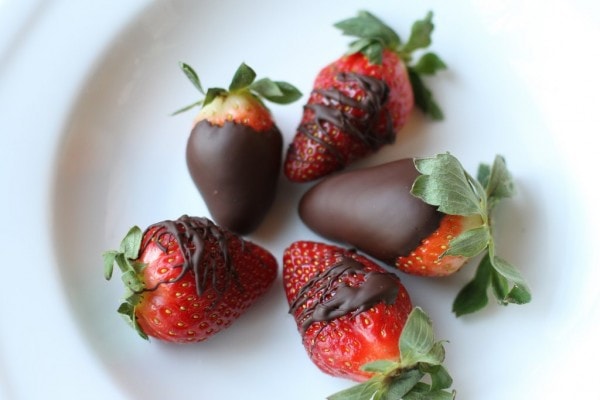 To make them more fancy, melt a bowl of white chocolate along with the bowl of milk or dark chocolate. Find the chocolate-dipped strawberry tutorial here.
Frosted Heart Cookies
Almost every kid on the planet loves to frost and decorate sugar cookies. If you're short on time, you can use refrigerated cookie dough, but if you have a little extra time, this rolled sugar cookie dough recipe is delicious and easy to handle.
Make (or buy) some red and white frosting, round up some sprinkles and red hots (always a favorite with my kids) and let them go to town. Find the recipe here (just use heart cutters instead of Christmas cutters.)
Origami Hearts
Some origami creations take many hours to fold, but a basic origami heart is quick and easy, even if you've never done origami before.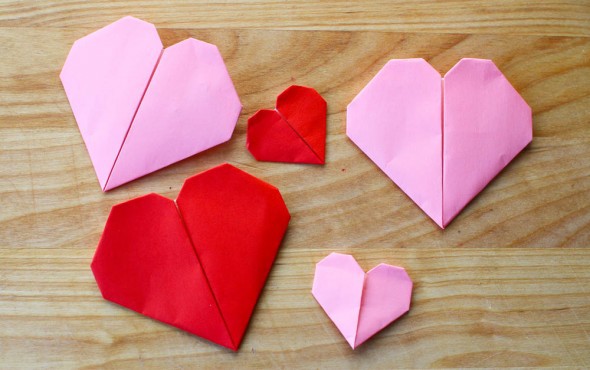 If you get inspired to make a bunch of hearts, string them together to make an origami heart garland. Find the origami heart tutorial here.
Embroidery Hoop Heart Art
To make these cute wall hangings, you'll need felt, embroidery floss, wooden hoops, some fabric to use as the base for your designs, and your imagination!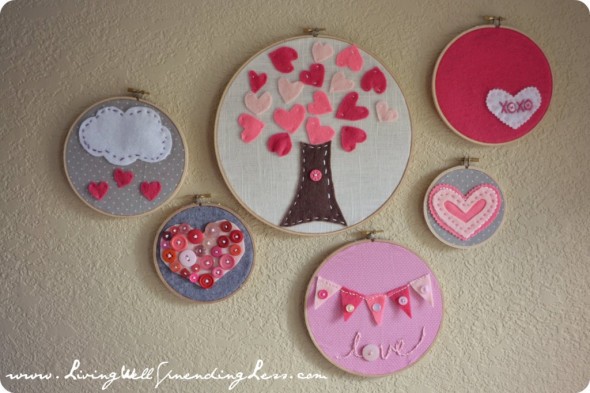 These adorable designs from Living Well, Spending Less would be great, but really, the sky is the limit, and since the designs are sewn in felt, you never have to worry about hemming or fraying. Find the tutorial here.
Cardstock Roses (and Rose Wreath)
There are lots of ways to make paper flowers, but these ones, made from red cardstock, are especially lovely.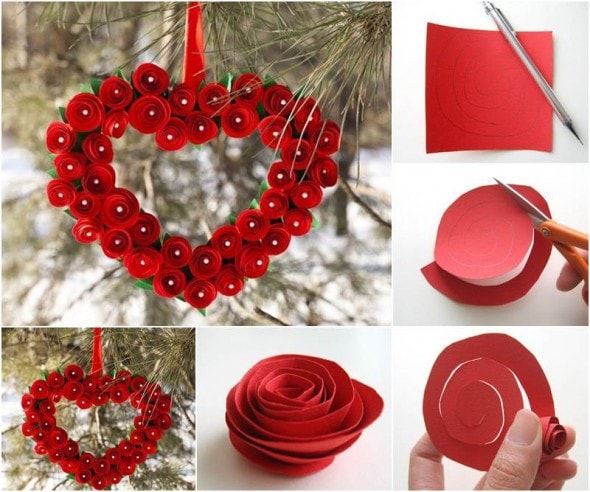 You could make enough for a small bouquet, or if your kids are very motivated, you could make enough for a wreath! Find the tutorial here.
None of these ideas require a lot of skill or experience, and they're all affordable to boot. So, go have fun exploring your creative side by making some of these Valentine's crafts with your kids this year!
Pin this post: